Ritter Public Library is organized as an agency of the Vermilion Local Schools. Library board members are appointed by the Vermilion Local Schools board. Ritter trustees serve seven-year terms without compensation. They attend regular board meetings (currently held the second Tuesday of the month except August, beginning at 7 pm) and other special meetings as called. Trustees also serve on at least two board committees and attend committee meetings.
Marie Warden - President
Ms. Warden has served since 2002 and is a former board president. She is chair of the Personnel, Endowment and Strategic Planning committees and also serves on the Art and Building and Grounds committees. Ms. Warden, who graduated from Kent State University, is a retired preschool teacher, a lifetime member of the Friends of Ritter Public Library and served for 12 years on the Vermilion Local Schools Board of Education.
Chad Coolidge - Vice President
Mr. Coolidge joined the board in 2018 and serves on the Policy, Strategic Planning and Finance committees. He is chair of the Nominating Committee. Coolidge is a former Ritter staff member.
Lois Arnold - Corresponding Secretary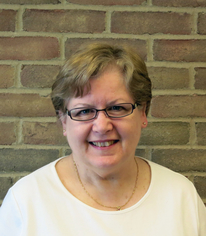 Ms. Arnold began her term on the board in 2015. She is chairman of the Policy Committee and also serves on the Endowment, Personnel and Nominating committees. She is retired after 30 years of teaching high school government, history and English in Willoughby-Eastlake schools. She also worked more recently as a certified pharmacy technician and home health care specialist for Vermilion's Drug Mart. She has lived in Vermilion since 1992 and recently chaired the Chocolate Festival as a Friend of Ritter.
Eileen Bulan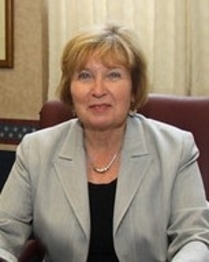 Ms. Bulan is a new member of the board beginning in 2018. She is a member of the Strategic Planning, Finance and Building & Grounds committees. She also serves on the new Ritter Foundation Committee. Ms. Bulan graduated college with a degree in business management and formerly served for eight years as mayor of the City of Vermilion.
Zack Dolyk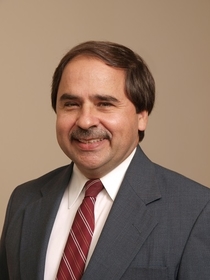 Mr. Dolyk joined the board in 2016. He is chairman of the Finance and Building and Grounds committees and also chairman of the new Ritter Foundation Committee. He also serves on the Policy Committee. He earned a bachelor of arts degree from Ohio Northern University and his law degree from the Ohio State University. Since 1978, he has practiced law in Vermilion and is a partner in the law firm of Dolyk & Zeiher Co., L.P.A. Since January 2008, he has served as judge of the Vermilion Municipal Court, which is a part-time position.
Pam Reese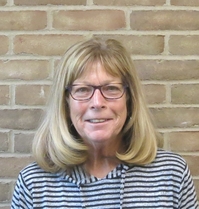 Ms. Reese joined the board in 2018. She serves on the Nominating, Art and Endowment committees. She is a graduate of Colorado College and is retired from the federal government, working for 25 years for the U.S. Navy. She is also chair of Ritter's annual book sale and serves on the board of Main Street Vermilion.
Sarah Ross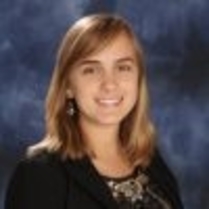 Ms. Ross joined the board in 2020. She serves on the Strategic Planning and Art committees. She has her Bachelor's degree from Calvin College and Master's degree from Barry University. With professional experience in nonprofit management and community partnership programming, she currently serves as the Program Manager for Erie County Economic Development Corporation. She has lived in Vermilion since 2015 and also serves on the Board of Directors of Main Street Vermilion.