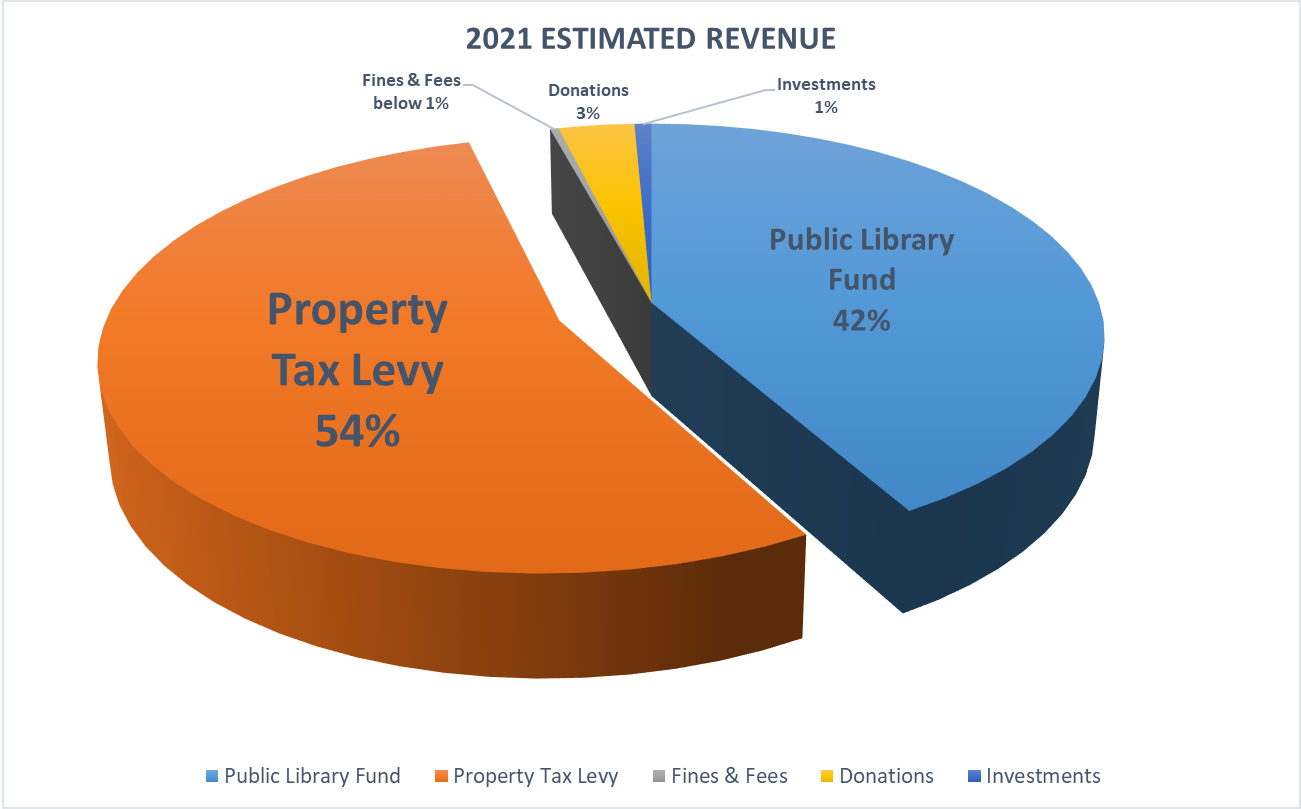 FINANCIAL STATEMENT
Ritter Public Library receives its main income from the following areas:
1. Property Taxes (tax levy)
2. State Public Library Fund (PLF)
3. Interest on investments, fines, copy machine fees, etc.
Property taxes (levy funds) make up over half of revenue for the library. Levy funds are vital for the operation and success of Ritter Public Library. Ohio's Public Library Fund (PLF), which makes up 40% of the library's revenue, is based on monthly General Revenue Fund (GRF) tax revenues (sales tax, personal income tax, and Commercial Activity tax). Each month, the PLF currently receives 1.7% of the state's total tax revenue that goes into the GRF.
During a time when libraries are needed most, Ohio libraries are looking at some serious decreases in funding. The percentage of PLF funding dedicated to public libraries will likely be automatically reduced to 1.66% on July 1, 2021 if the State Budget is passed without an amendment to maintain the PLF. While, at first glance, these percentage differences do not appear to be consequential, it could mean tens of millions of dollars of loss for Ohio's public libraries.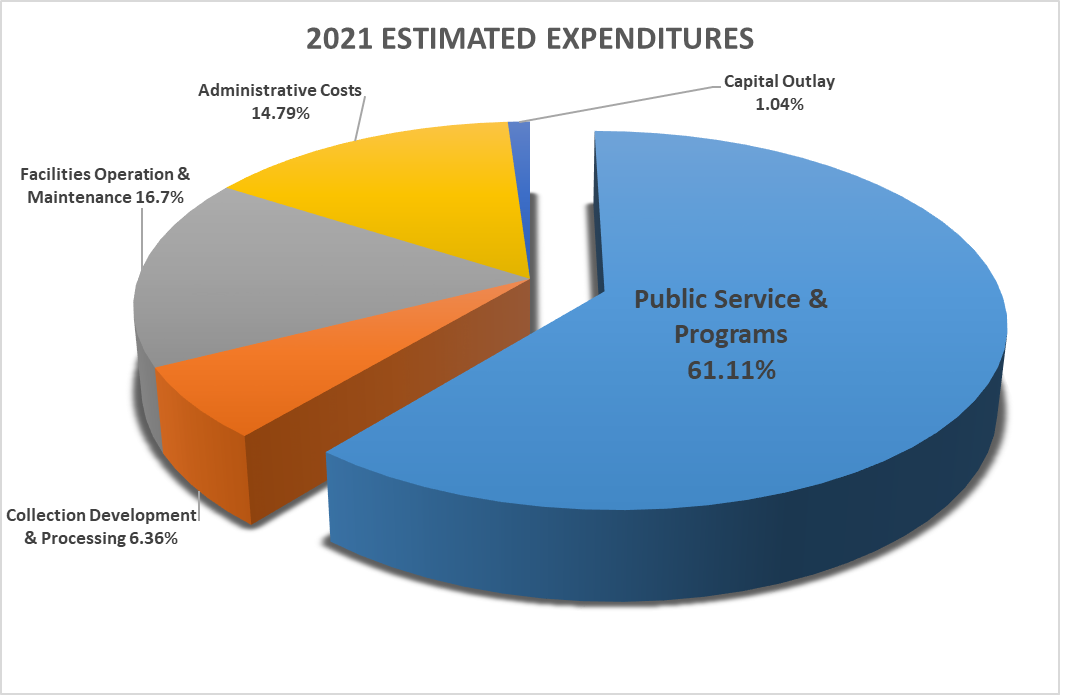 Ritter Public Library focuses the majority of its spending on Public Service and Programs (61.11%), which includes staffing, the purchase of research and entertainment materials, digital content and programming. The library's daily operation, maintenance and processing costs make up the remaining 38.89%. All of the funding that goes to Ritter Public Library is essential in the library's ability to serve the community to its full potential. Ritter Public Library always strives to serve the community in the best possible way. In fact, for every dollar spent at Ritter Public Library, our community sees approximately $5.49 worth of benefits and services!
Updated May 21, 2021